This Saeco Minuto was refurbished by us and comes with a 3 month warranty against manufacturer's material defects.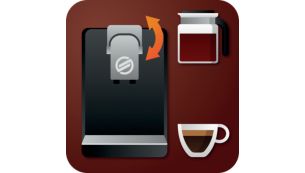 Espresso/Coffee Selection Lever
With just a flip of the Dual Pressure Lever, you can enjoy coffee and espresso made from whole beans.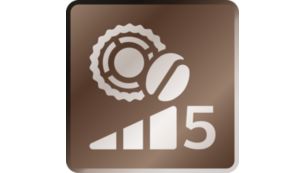 Fine-tune the coffee's richness with 5 grinder settings
When it comes to the fineness of the grind, this machine never fails to satisfy. Different coffee blends require different levels of granularity for the full flavor to unfold. So the grind granularity of this machine has five adjustable settings - from the finest grind for a full-bodied espresso, to the coarsest for a lighter coffee.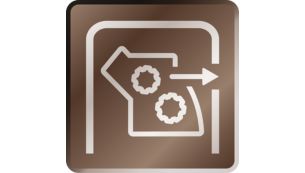 The fully removable brewing group can be cleaned in no time
Efficiency and ease of use were key inspirations when Saeco invented the first brewing group 30 years ago. And to this day, it still proves to be an inspired, resolute piece of technology. As always, it's so simple to clean – just remove it and wash it under the tap for a few seconds, then re-insert it just as easily.